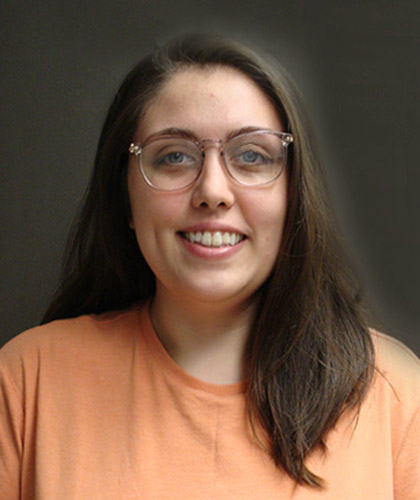 Postdoctoral Research Associate
IREAP and Materials Science and Engineering
1201U Energy Research Facility
Phone: 301-405-1714
Advisor:
Gary Rubloff
EDUCATION
Ph.D., Materials Science & Engineering, University of Maryland College Park, MD, 2020
B.S., Physics with minor in Mathematics, Towson University, MD, 2014
BACKGROUND
Dr. Zoey Warecki earned her B.S. in Physics with a minor in Mathematics from Towson University in 2014 and her Ph.D. in Materials Science & Engineering from the University of Maryland College Park in 2020. She joined the Institute for Research in Electronics and Applied Physics (IREAP) in 2021. Zoey is a joint fellow at both the Institute for Systems Research (ISR) at the University of Maryland advised by Gary Rubloff and at Sandia National Laboratory, CA, advised by Alec Talin.
While pursuing her PhD, Zoey earned an NSF GRFP Fellowship as well as several research merit awards. She was also awarded the A.J. Clark School of Engineering Certificate of Special Commendation for Exceptional Service for her grassroots work on diversity, equity, and inclusion in engineering. Zoey was also involved in several UMD MSE outreach projects, and was co-awarded second place in the Materials Research Society 2019 SciVid competition for her video "ConTEMplating Atomic Resolution."
RESEARCH INTERESTS
Solid-state lithium ion batteries
Li-ion materials for neuromorphic computing
In-situ scanning transmission electron microscopy
Electron beam induced current microscopy
Rubloff Research Group, Google Scholar
Ph.D. Dissertation: Electron Beam Induced Current in Wide Bandgap Semiconductors Using Scanning Transmission Electron Microscopy
Top