Srebric Named Acting Associate Dean for Research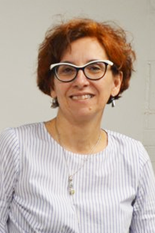 The A. James Clark School of Engineering has named Mechanical Engineering Professor Jelena Srebric as the acting Associate Dean for Research.
The Associate Dean for Research performs a key role in implementing the Clark School's strategic plan, leading the school to higher levels of research excellence and national prominence, as well as launching new initiatives. The position works closely with department chairs, associate deans, assistant deans, and institute center directors as part of the school's Administrative Council to implement the school's strategic plan and enhance all academic, research, entrepreneurial and service activities.
Srebric is a world-recognized scholar in her field and serves as director of the Center for Sustainability in the Built Environment at the University of Maryland (CITY@UMD). She manages and directly supervises the research activities for approximately $1.5 million annually in externally funded projects. The focus of Srebric's research group is on multi-scale modeling of built infrastructure to provide a reliable assessment of how these systems affect occupant population, energy consumption, and associated CO2 emissions. These modeling efforts include development of computational tools as well as experimental facilities and sites.
Most recently, the USM Board of Regents recognized her research with a 2019–2020 Faculty Award for Excellence in Innovation.
Srebric joined the Clark School faculty in 2013 from Penn State University where she was a professor of architectural engineering and an adjunct professor of mechanical and nuclear engineering. She has also been a visiting scientist at the Harvard School of Public Health since 2008. She is a fellow of both the International Society of Indoor Air Quality and Climate and the International Building Performance and Simulation Association.
Published April 10, 2020