Timothy Koeth Elected to National Museum of Nuclear Science & History Board of Trustees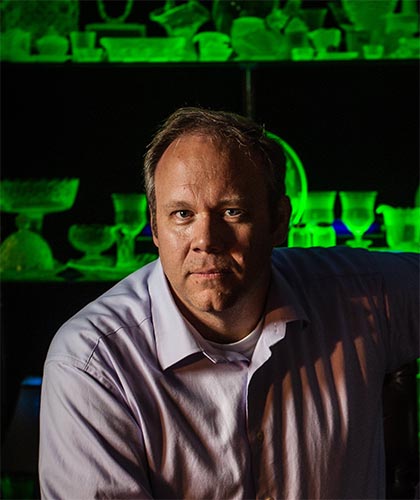 The National Museum of Nuclear Science & History welcomes Timothy Koeth onto the National Atomic Museum Foundation Board of Directors. This Smithsonian Affiliate museum is a non-profit institution and is the only congressionally chartered museum in the nuclear field.
Located in Albuquerque, New Mexico, the National Museum of Nuclear Science & History was established in 1969 to tell the story of the Atomic Age - from early inception, such as the Manhattan Project and Cold War, to today's peaceful uses of nuclear technology. This museum is the only type of institution of its kind in the world, and its mission is to serve as America's resource for nuclear science and history. The museum presents exhibitions and quality educational programs that convey the diversity of individuals and events that shape the historical and technical context of the nuclear age.
Dr. Koeth is now one of 22 board trustees for the National Museum of Nuclear Science & History.
"We look forward to working with Dr. Koeth in all our efforts as we strive for the best STEM education initiatives possible," said Jim Walther, Museum Executive Director.
Timothy Koeth is an assistant professor in the Department of Materials Science and Engineering at the University of Maryland (UMD) with appointments in the Institute for Research in Electronics and Applied Physics (IREAP) and the Institute for Physical Science and Technology (IPST). His research focuses on materials in extreme environments, including materials for nuclear environments such as fission and fusion reactors and high energy particle accelerators. Koeth is the former Director of the University of Maryland's Nuclear Reactor and Radiation Facilities. He earned his Ph.D. from Rutgers University performing his thesis work at Fermi National Accelerator Laboratory in 2009. Collecting and curating atomic-era artifacts has been a lifelong passion for Koeth that started at age 10. Today his office, as well as adjoining offices, are lined with relics covering our entire atomic epoch.
For more information on the museum, please visit nuclearmuseum.org.
*Article reprinted with permission.
Published July 29, 2020