Gottlieb Oehrlein to receive John Thornton Memorial Award (AVS)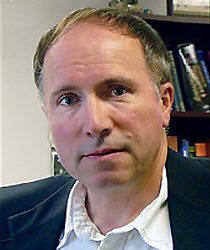 Prof. Gottlieb Oehrlein (IREAP/MSE) was selected to receive the 2019 John Thornton Memorial Award from the American Vacuum Society. The Thornton Award is conferred every two years, and recognizes "outstanding research or technological innovation in the areas of interest to AVS, with emphasis on the fields of thin films, plasma processing, and related topics".
In addition to receiving the award and citation, Prof. Oehrlein will present an honorary lecture at the 2019 AVS International Symposium in Columbus Ohio taking place in October of this year.
Published April 23, 2019