Harry Arnold wins NASA FINESST Award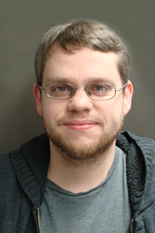 Graduate Research Assistant, Harry Anold (IREAP/ Physics), has been selected to receive the 2019 NASA Future Investigators in NASA Earth and Space Science and Technology (FINESST) award.
The FINESST program provides research support for student-designed research projects that contribute to the science, technology and exploration goals of the Space Missions Directorate. Harry's proposed research is entitled "Development of a new computational model for exploring energetic electron production in solar flares", which will be undertaken with the supervision of Professor Jim Drake.
Published July 1, 2019