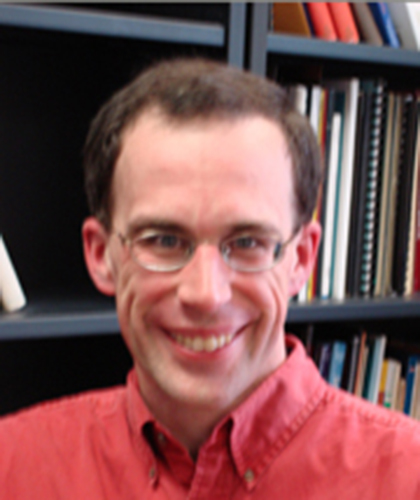 Swisdak, Marc
Research Scientist

Institute for Research in Electronics & Applied Physics

3373 A.V. Williams Building

EDUCATION
Ph.D., Astrophysics, University of Colorado, 1999
BACKGROUND
Dr. Swisdak received a Ph.D. in astrophysics from the University of Colorado in 1999.  He did post-doctoral work at IREAP, was a research physicist at the Naval Research Laboratory, and returned to IREAP in 2007.
Dr. Swisdak received the 2016 Provost's Excellence Award for Professional Track Faculty in the category of research for his significant and continuing contributions to the study of magnetic reconnection and analysis of the data from Voyager 1.  Dr. Marc Swisdak and Prof. James Drake received the NASA Group Achievement Award as part of the MMS Instrument Suite Team (June 28, 2016).
HONORS AND AWARDS
Fellow, American Physical Society (2021)
Provost's Excellence Award for Professional Track Faculty (2016)
NASA Group Achievement Award (2016)
Collisionless magnetic reconnection
Ionospheric and magnetospheric turbulence as it relates to particle energization
Formation and stability of bifurcated current sheets
Professor Howard Milchberg will lead implementation of upgraded laser system.
Drake, Dorland, Swisdak selected to lead NASA science center
Awarded to recognize Professional Track Faculty excellence in research
Drake and Swisdak assist NASA in observing magnetic reconnection
Prof. James Drake honored by UMD for outstanding scholarship.
Scientists from IREAP and Boston Univeristy say Voyager 1 left the Solar System.