Former Chair of ECE and VP for Research, Dr. Patrick G. O'Shea, Named President of the University of College Cork in Ireland (UCC)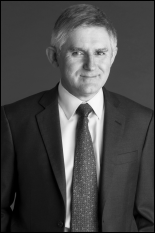 Dr. Patrick G. O'Shea, former chair of Electrical and Computer Engineering (ECE) and current vice president and chief research officer of the University of Maryland (UMD), has been appointed president of The University College Cork (UCC) in Cork, Ireland. Dr. O'Shea is a native of Cork and a UCC alumnus. In addition to holding a B.S. from UCC, he holds a M.S. and Ph.D. from UMD, all in physics. His expertise lies in the field of applied electromagnetics, nonlinear dynamics and charge particle bean technology and applications.
Since 2011, O'Shea has overseen the growth of UMD's research enterprise to a record $550 million in external research awards. Prior to his role as VP for Research, Dr. O'Shea chaired ECE from 2005 to 2011. He is also a full professor with joint appointments in the Institute for Research in Electronics and Applied Physics (IREAP), Physics, the Maryland NanoCenter and the University of Maryland Energy Research Center (UMERC). Dr. O'Shea has been on the faculty of ECE since 1998 and was recognized with the University's Distinguished Scholar-Teacher Award in 2009.
Dr. O'Shea has been recognized for accomplishments in science, engineering and education. He is a Fellow of the American Association for the Advancement of Science, the American Physical Society and the Institute of Electrical and Electronics Engineers.

More information is available on the UCC website.
Published June 17, 2016