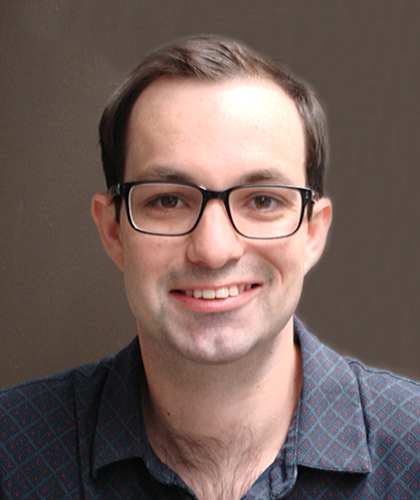 Postdoctoral Research Associate
Institute for Research in Electronics & Applied Physics
3305 A.V. Williams Building
Phone: 301-405-1621
Advisor:
James F. Drake, Jr.
,
Marc Swisdak
EDUCATION
Ph.D., Physics, University of New Hampshire, 2021
B.S., Physics, Rowan University, 2015
BACKGROUND
Dr. Dominic Payne received his Ph.D. in Physics from the University of New Hampshire in 2021, where he remained as a postdoctoral associate through the Spring of 2022. At UNH, he worked with MMS data and particle simulations to study how plasma is energized near the electron diffusion region during magnetic reconnection. In the Summer of 2022 he joined the Institute for Research in Electronics and Applied Research (IREAP) at the University of Maryland as a postdoctoral associate, where he investigates the physics behind flare onset in the solar corona. He works with Prof. James F. Drake and Dr. Marc Swisdak.
RESEARCH INTERESTS
Maghnetic reconnection/li>
Solar flare onset
Energy transport in collisionless plasmas
Plasma processes in the magnetosphere and solar corona
Top